Another sloppy day in the jungle today. However once again the weather gods were kind to us. Being February things could be much worse and its just a bonus that we can get out and do some work.
Firstly a big thanks to the team today, Andy, Mally, Mark, Sean, Chunky, Simon, and especially to Johnny for making the journey up to join us.
Having walked the red route the previous week I knew what we needed to look at. Top of the list was a drainage pipe that had blocked and become exposed.
The initial attempt wasnt 100% right and the ground was still very wet around it, so we came back to it and Simon came up with a good solution with some rocks and the pipe, which seems to have worked. The water is flowing through the pipe nicely now.
The whole track is quite saturated at the moment so more drainage work was needed as we moved along. We also removed some of the old logs that lined the original route from many moons ago. With these gone it should aid the water leaving the trail.
This puddle was growing.
Drainage reopened.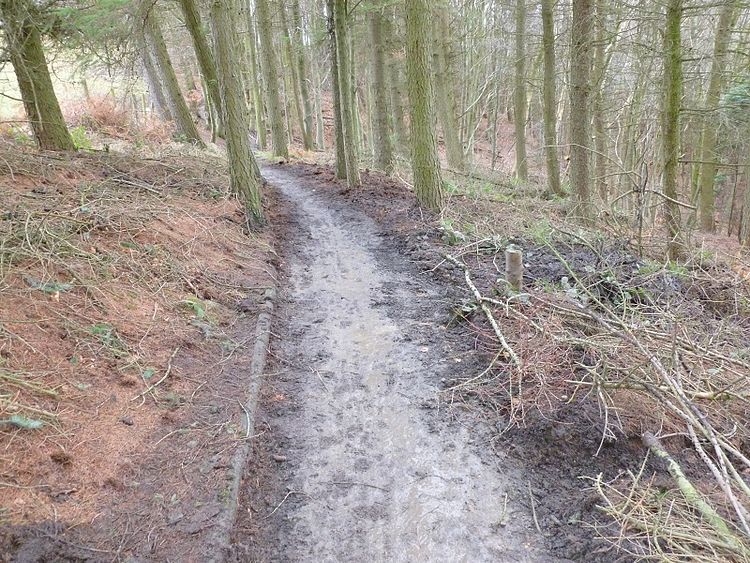 Then it was time to try the new Ghille Kettle. Huge thanks to the SingletrAction team for sorting these for the dig sites. Great to have a nice hot fresh brew. It was only our first run so there was a bit of experimentation but we got it boiling in the end. It did use a fair bit of wood, and the dead stuff on the ground is a little damp at the moment, so more kindling to pack for the next dig.
After our brew and a bit of food we carried on.
Clearing the trail Johnny came across another small spring that was flowing onto the trail so we put in a small rock channel capped with hardcore. This should keep the water under the trail.
More clearing of slop and improving water movement continued. We added a little hardcore to the sloppy climb up the trail.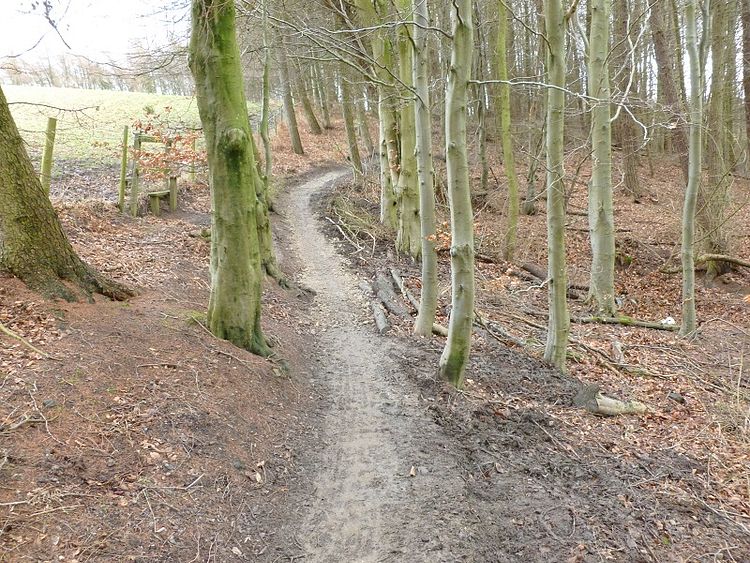 We then moved along to the whoopy section at the end of this section of trail. Parts of it are getting really sloppy so we have opened up the drainage to see if this helps the situation. It looked a complete mess once we were done and needs a few days or so to dry out, but once it has it should be better. Looking forward we may need to add some rock paving across the worst of it, as it has now lost its whoopiness in the middle section, so possibly time to try something new.
All in all another productive day improving the trails for riders, and small army of dog walkers that passed us today.